YOUR EXPERT IN
BUILDING MECHANICS
ARCHITECTURAL – COMMERCIAL – RESIDENTIAL


Since 1980
OUR
APPROACH


Understanding the needs of our customers and partners is our priority. Our collaborative spirit and rigor allow us to support you by meeting the needs of a constantly evolving industry.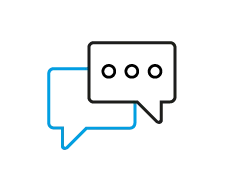 Our qualified experts collaborate with you in supporting your most ambitious projects, whether construction or renovation. Proactive and on the lookout for news, our team is dedicated and attentive to your needs. We understand your issues and are recognized for our courteous and professional service.
We pay particular attention to the efficiency and reliability of our products, thus meeting the highest demands of the market. Our priority is to offer sustainable solutions that optimally meet the needs of our customers and their users.
Our knowledge of the market, the products and the requirements of the Construction Code is an undeniable asset. With over 40 years of experience and close collaboration with experts in the construction market, we offer specialized products that will ensure your complete satisfaction.
OUR
ACTIVITIES SECTORS


Hospitals and health centers
CHSLD, CLSC, Dental Center, Hospital Center, Medical Clinic, Physiotherapy Center, Retirement home
Teaching and educational facilities
College, CPE, Youth Center, Primary school, High school, Trade school, University
Multifunctional sports centers
Arena, Auditorium, Aquatic complex, Camping, Golf club, Gymnasium, Ice rink, Park, Playground
Commercial and public buildings
Commercial building, Commercial kitchen, Fire station, Garage, HLM, Institution, Laboratory, Library, Office tower, Prison, Public building, Restaurant
Mechanical room
Residential